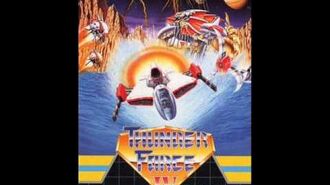 Metal Squad is a track from the Thunder Force IV original soundtrack. It plays throughout Stage 8 while the Rynex progresses through the Bio-Base to defeat the Vios and ORN forces. The track was composed by Toshiharu Yamanishi, Takeshi Yoshida, and Tomomi Ootani.
It is often considered the most recognized track in the Thunder Force Series among fans, likely due to its heavy metal and catchy beat.
Ad blocker interference detected!
Wikia is a free-to-use site that makes money from advertising. We have a modified experience for viewers using ad blockers

Wikia is not accessible if you've made further modifications. Remove the custom ad blocker rule(s) and the page will load as expected.